As Acupuncture treatments come under medical appointments, which are allowable under lockdown rules, I am doing my very best to keep my clinics open.
The majority of my treatments are for pain relief and emotional stress, so I understand that most of my patients need their treatments, especially when many NHS appointments and procedures are being postponed. I will continue to work under the British Acupuncture Covid-19 secure guidelines with PPE and other safety measures in place. Due to last minute cancellations as people self isolate, feel unwell or decide to remain at home, I may ask to move your scheduled appointment slightly earlier or later.  
Juli has been working in the Health sector for twenty-eight years and owned Bramble Acupuncture since 1998.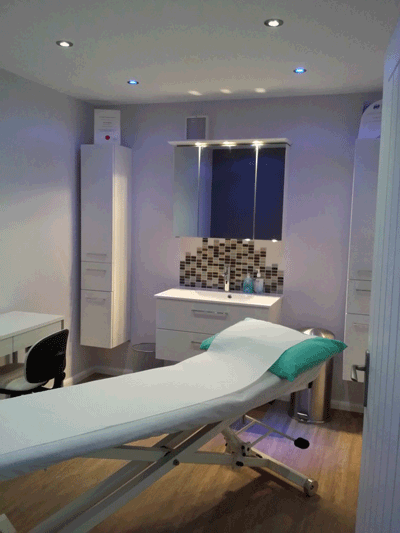 Her passion is working to help others; her goal is to listen to you and find answers. She strives to be effective and compassionate. Her needling technique is extremely gentle & often her patients do not even know she has inserted a needle.
She is currently based in South East Kent and works from clinics in Broadstairs and Canterbury.
"Since my first appointment with Juli, I have had loads more energy and am now able to handle stressful situations without feeling anxious. I cannot recommend Juli enough. She has really changed my life!"
Aimee, Deal
"Having gone through two years of treatment for IBS, taking tablets on a daily basis and with little success, I decided to try Acupuncture. My first session with Juli was such a success I decided to stop taking my medication by the end of the first week. I could not believe that after four sessions my life had changed so much for the better. Juli has advised me on
food to avoid and food to include in my diet. I intend to have Acupuncture with Juli on a regular basis as I always feel so relaxed after each session."
Bernadette, Broadstairs
"My main complaints were migraines with vomiting, cervical spine pain, lower back pain with sciatica and vertigo. I had previously tried NHS and chiropractic treatment with very little help so finally decided to try acupuncture and found Juli. She was a good listener and caring, and treated each condition as they occurred with great results. I was sorry to have to leave her behind when we moved to Norfolk and am now on the search for someone with the same skills she possesses."
Janet, Sittingbourne        
"I don't think I shall need the treatment session we have booked as my legs are doing very well. So much better now, thank you. Sleeping well too! Something I rarely did before. Thank you for that!"
Eve, Birchington